Don and I want to thank you for your continued support of our Lexington Wild Birds Unlimited Store! We are thrilled to be part of this wonderful community of backyard bird lovers. We appreciate your patronage and welcome any suggestions for improving your customer experience in the store.
If you haven't been in the store lately, please visit us soon. We have been working hard to improve the visual appearance of the store, adding some pictures and signs to make you in-store experience more user-friendly. We are not done yet, but we hope what we have done so far is appealing to you.
Also, we have joined together with some of the local merchants for Lexington's first Holiday Open house that will be held November 7th, 8th and 9th. Please see the attached poster for details.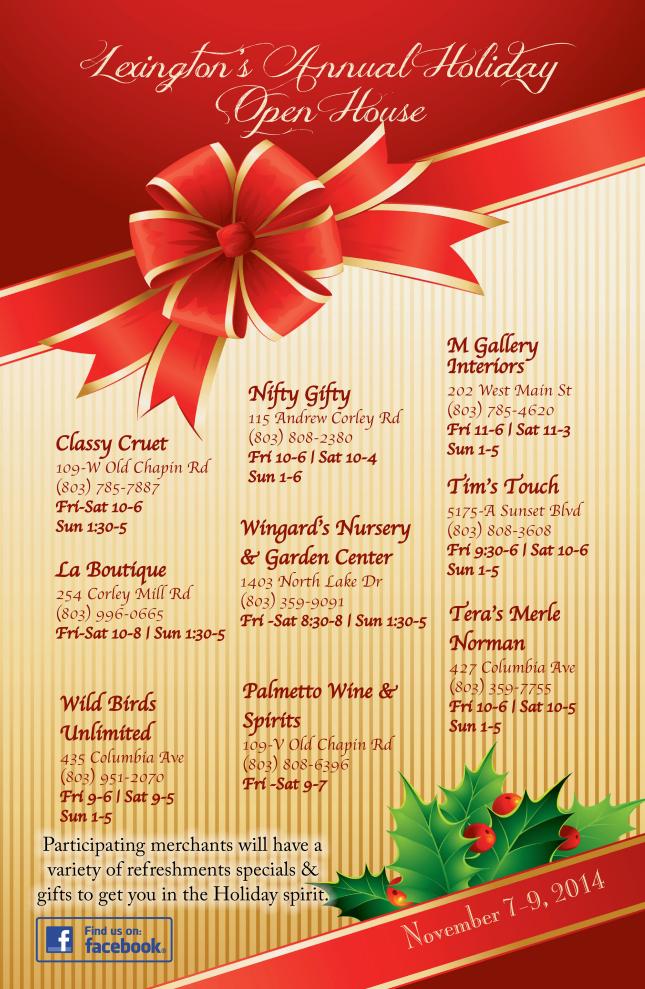 We look forward to seeing you soon!
Janice and Don Cook